Charabanc. The Ultimate Gift
For car lovers, for fragrance lovers, design lovers and craft lovers, Charabanc is also the perfect gift for people who will treasure something truly unique. 
Charabanc diffusers are made to last and develop beautifully over time.  A gift that has been developed responsibly and can be bought with a clear conscience.
shop luxury gift sets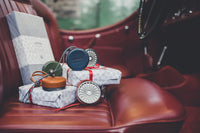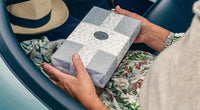 Prized to the Rarest Car Owners
The famous Concours of Elegance at London's Hampton Court brings together a selection of the rarest cars from all over the world. 'The crown jewel of the automotive world' compete and the winners not only receive the ultimate accolade of being 'Best in Class' but they are also gifted with their very own 'jewel' of a Charabanc.