LUXURY CAR FRAGRANCE
Charabanc fragrance ceramics are available in Classic and Superleggera size to suit our luxury collection of Classic and Superleggera car diffusers.
Choose from Charabanc fragrance journeys that take you over the fells of Pennine Britain, onto the plains of Umbria, the summits of East Asia, the heady aromas of the Silk Road or the big open road of Monument Valley.
Our fragrances use carefully selected herbs and plants created by renowned nez from a world-famous perfume house.
ACROSS PENNINE FELLS
"Released by spring showers, a resinous Scots Pine suffuses the breeze along with limestone and leaves. And beyond the moss, the dry-stone walls and the hedgerows, a highway to a craggier landscape beckons, glowering and mysterious."
[ Leafy, Freshly-Cut Grass, Resinous Pine, Sage, Lavender, Mint, Fir Balsam, Cedarwood ]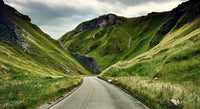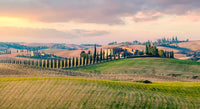 ALONG THE PLAIN OF CASTELLUCCIO
"Alongside a mosaic of flowering ochre, violet and vermilion, no Grand Tourer of Italy can remain immune to the bouquet of cypress and spring meadow lavender that rises up from the roadside. Nor to the delight of towns clinging perilously to Umbrian hillsides."

[ Lavender, Sage, Calabrian Bergamot, Iris Pallida, Amber, Cacao, Vetiver, Patchouli, Leather ]


THE GOLDEN ROAD TO SAMARQAND
"Further East to Uzbekistan we ventured, our tyre tracks tracing chariot trails of Tamburlaine and ancient threads of the Silk Road. In the desert dusk, the hot, musky air became drenched with pink pepper and exotic spices that made one's senses swoon."
[ Pink Pepper, Green Coffee, Cedarwood, Vetiver, Oud Smoke, Amber, Leather ]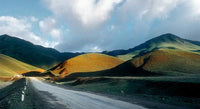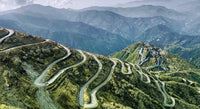 JOURNEY TO TAI MO SHAN
"Guided by temple bells in the bright morning after the monsoon, we drove on, twisting upwards towards the volcano's hidden summit, tracing waterfalls and meandering streams, intoxicated by the incense and the mountain mists."
[ Jasmine, Orange Blossom, Incense, Vetiver, Sandalwood, Leather ]


MONUMENT VALLEY DRIVE
"Without warning, the landscape opens up and there you are: beneath a Big Country Sky teeming with cumulus and eye-widening mesa. The raspberry blush of sunset, an amber horizon and sandstone shimmering in the saffron air. The United States of Drama."
[ Raspberry, Violet Leaves, Thyme, Cypress Oil, Saffron, Jasmine, Amber, Black Leather, Mate ]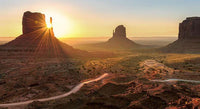 DESIGNED FOR THE AUTOMOBILE
The Charabanc Diffuser has been thoughtfully designed for the car interior to hang freely, attach to the air vent or rest in the cup holder according to your preferred aesthetic and level of fragrance throw.