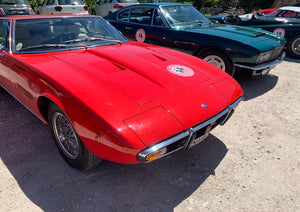 In the company of some very rare cars, a yellow 1967 Lamborghini Miura and a white 1967 Toyota 2000 to name but two, we travelled from Venice to Trento, from Trento to Corrubbio, Corrubbio to Moltraiso, finishing at Lake Como for the exclusive Concorso D'Eleganza.
This fabulous XK140 drove us from the expansive sands of Pendine, over the majestic Black Mountains, through the Forest of Dean to the gentle Cotswold landcapes and onto our final destination, Pendine Historics at Bicester Heritage.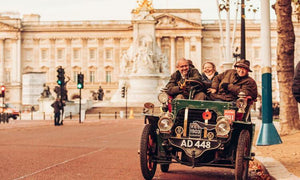 Starting in Hyde Park on a cold and crisp morning, we took part in the famous London to Brighton Veteran Car Run, dressed for the era and the elements in this stunning 1903 Renault four-cylinder swing seat Tonneau. Final stop, the very Grand Hotel, Brighton.